The

Best Hosts


for a

Divi

Website
Hosting is the fundamental of any self-hosted Divi website. Let us guide you where the best place to host your Divi website is.
What is this hosting you speak of?
In easy to understand terms, Hosting is the house you put your website in
Web hosting has grown in recent years which provides so many options to choose from. At it's foundation, web hosting is just a computer somewhere in the world that has your website on it.
When speaking of web hosting, you will hear terms like shared hosting, vps hosting, managed wordpress hosting or even cloud hosting
Truth is, if you are starting out and don't have a team to take care of the hosting for you – it is most likely best to go for a managed wordpress host.
What is a Managed WordPress Host?
A Managed WordPress Host is one that has specialized in WordPress and has their platform (web hosting) optimized to run a WordPress website. This is very good news if you are Divi user since Divi uses WordPress.
They will usually take care of all the technical aspects regarding your website. These will include updates, backups and many other tasks that you should not be concerning yourself with.
What makes a

good Divi web host

?
Performance
Speed and reliability are a necessity for any website. Your hosting environment needs to be optimized for performance to ensure it can handle all users.
Security
A good host's servers are locked down and secured from intrusions. This allows you to rest easy knowing your website files and content are safe.
24/7 Support
Support is very important if you are not a seasoned expert on server maintenance. Having that support on hand in less than 5 min is paramount.
Auto Updates
Let the experts take care of your WordPress Core, Theme and Plugin updates so that you can focus on running your business the way you want.
Daily Backups
Make sure your host performs daily backups to a remote location and stores them for at least 28 days thereafter in case you require them at any stage.
CDN
Speed up delivery of images to users from all around the world by using a Content Deleivery Network. It will host your media on a server near your users.
Elegant Themes, the creators of the Divi theme, have laid out the requirements for Divi to run optimally on your choice of host
PHP 7.2 or higher
Memory Limit 256MB or higher
Post Max Size 128MB
Max Execution Time 180
Upload Max Filesize 64MB
Max Input Time 180
Max Input Vars 1000
Display Errors 0
Ok, enough talk, let's get to why you came here – Our pick of the top hosts for the Divi theme
Learn from our mistakes. We have tried many hosts over the years and these have always come out at the top.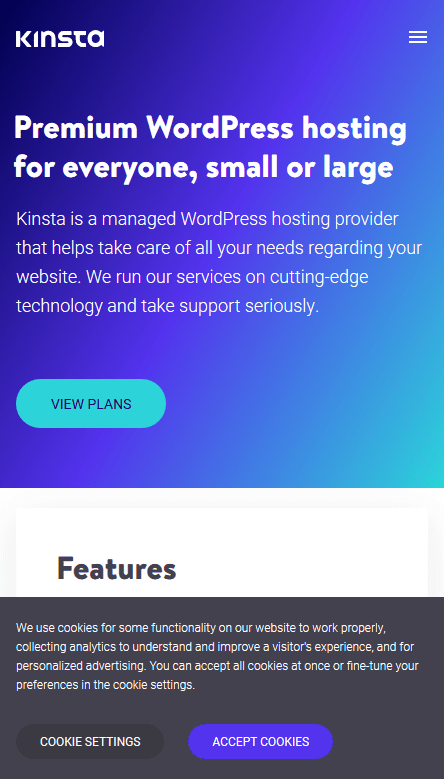 Kinsta is our choice of host if you are serious about your online business/presence. Their servers and support are amazing. They are powered by the Google Cloud Network and have 20 global data centres to choose from. Their plans start from $30 a month.
Kinsta regularly tops the list of many benchmark reviewers with the most well known being ReviewSignal where they received one of the fewest error rate while taking on high bouts of traffic.
Kinsta comes with a hack guarantee. If your site is hacked at any time they will fix it as a high priority. They run on the secure Google Cloud Network and run proactive software to ensure that should any issue come up they are alerted asap. 
Kinsta are well known for their superior support. When you contact them for any issue you may be experiencing, you can rest assured that you are speaking to a WordPress expert on the other end. Kinsta says that they only higher 1% of all the applicants they get to ensure that they only have the very best. We agree.
Kinsta's backups depend on the plan that you sign up for. Their lower plans only keep 14 days of backups but with the use of a plugin you can set your own backups to be stored offsite.
Kinsta has partnered with KeyCDN to manage their Content Delivery Network for them. This allows them to serve your media from no less than 34 locations around the world ensuring that your media always loads fast for your users.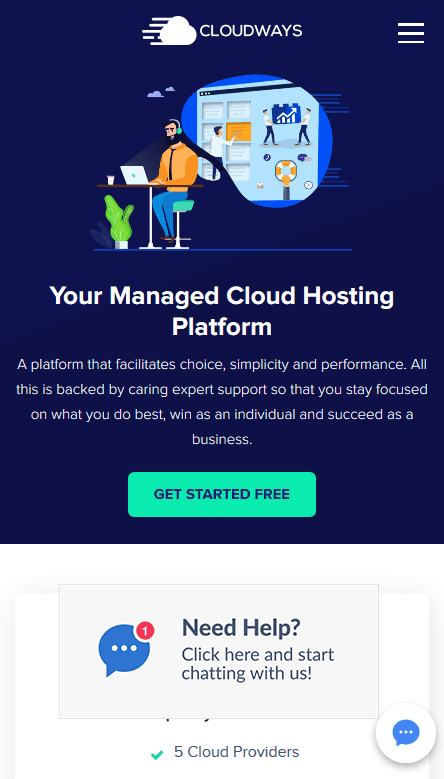 Cloudways is different to other hosts in that they don't actually have their own servers. Instead, they install their stack on industry leading providers such as Digital Ocean, Vultr, Google Cloud and AWS. Their prices start at $10 a month.
Cloudways has a propriety stack (Thunderstack) that helps regular servers achieve great results. Depending on which server provider you select, will also affect your perfomance for the better. We have had great results with Vultr and Google Cloud.
Cloudways says a lot about their security, as many other hosts do but they do not provide a hack guarantee like Kinsta does. That said, none of our sites have been hacked on the servers as yet. 
Of the three recommendations we have on this list, we have found Cloudways's support not to be as good as the other two. It must be said, compared to other hosts they are still very good only that Siteground and Kinsta's support are next level.
First things first – backups are not covered by the default monthly cost. Instead you are charged for each backup. Backup frequency is entirely in your hands and can be as low as 1hr.
Cloudways makes use of the Stackpath CDN to power their private content delivery network. Their CDN starts from as low as $1 for 25GB.